Why Tree2mydoor?
Top Quality Trees & Plants
Delivered in perfect condition

Choose your Delivery Date
Select next day or preferred date
Send Unique Gifts
Send unique living gifts that grow!

Next Day GB Delivery
2 Day Highland & Island Delivery
Tree Gifts and Plant Gifts for Special Occasions
Send a tree as a gift to friends or family today.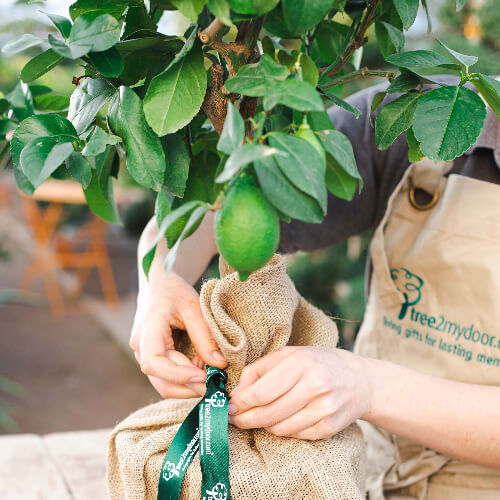 Buy a Tree Gift
Tree2mydoor is the award-winning tree gifts company based in Manchester, UK founded in 2003. Our renowned gift service combines expert-grown trees and shrubs, personalised greetings cards, and convenient, eco-friendly wrapping. Have peace of mind with our MyTree service - up to 1-year free warranty with planting, care, and health support for the receiver of your gift.

Trees, shrubs, and plants are lasting alternatives to the clichéd gifts most people are used to sending and receiving. They don't need a huge garden to grow trees, as many of our trees and plants can be kept in small gardens, patios, or conservatories.

Choose from over 100 natural gift ideas, including trees native to the UK and other locations throughout the world. Perfect as anniversary gifts, birthday presents, and for celebrating the life of someone with our garden memorials. We even offer some tree care products to pair with your gifts. Send unique and unforgettable presents to loved ones all over mainland UK.
As seen on...